Posted by EFX Imagery Staff on May 27th 2020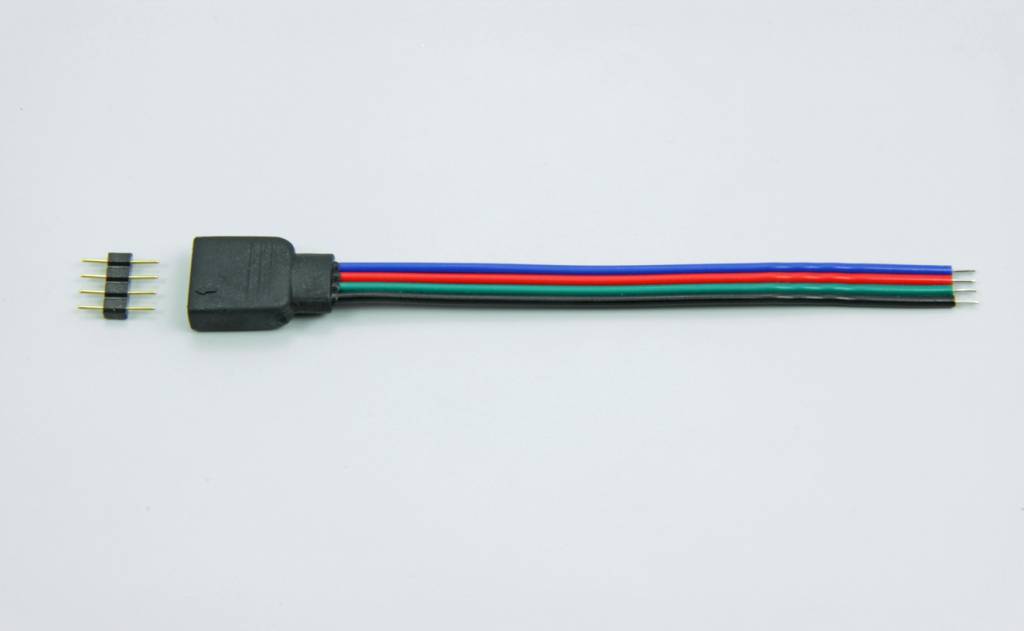 The led lighting industry apparently adopted a type of male/female connector head system that the EFX™ products development team found deficient in many aspects. Simply put, these 4-pin connectors are very unreliable:
The male and female heads can easily be plugged in backwards, which will cause your lighting unit to not work and thereby causing unwarranted frustration and unnecessary consumer returns.
The 4-pin connectors can easily disconnect on their own, because there is virtually nothing to lock the heads together.
A slight movement in the wire can result in the 4-pin contacts points to change, thus causing inconsistent color.
The 4 pins are easily bent or damaged.
Some manufacturers "cheat" when producing the 4 pins connectors by using iron or an iron alloy (a far less expensive and less conductive material than copper) and spray paint to make it look like copper; This can thus cause your circuit to consume more electricity than necessary, cause a heating problem, and adversely affect the color.
In order to circumvent these 5 issues, the EFX™ products and development team designed and developed their own EFX™ connector heads that cannot be plugged in backwards, can be plugged in and out several thousand times without the contact points being compromised. (Nick then show the two pictures you have up now and then put this text below it). The EFX™ research and development team realized that it could use common electronic parts to build a better and more reliable connector. Per EFX™ lead developer, "The main goal here is to simplify the user's experience with EFX™ Devices and to produce consistent color with the products we offer.